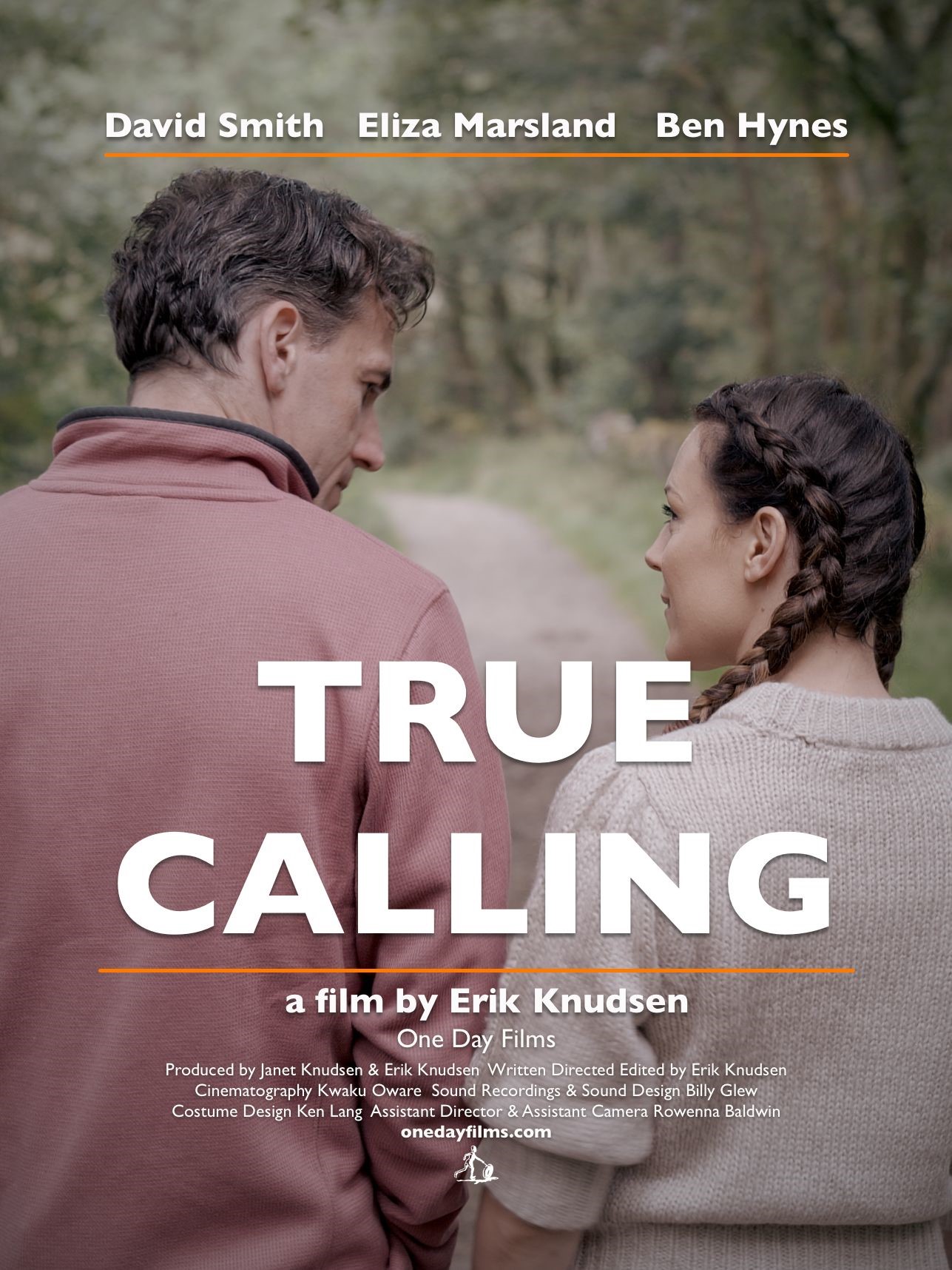 Genre: Romantce, Drama
Director: ERIK KNUDSEN

Cast: David Smith; Eliza Marsland; Ben Hynes
Synopsis: True Calling is a contemporary tale of a successful young government minister who is faced with a moral and spiritual crisis as he heads into a national election. On the eve of a critical election debate Josh Joseph, who is earmarked for continued ministerial success, decides to take a significant political risk. He leaves London and drives to the north of England, in order to visit a female childhood friend, Maddy, whom he has not seen for 17 years. This inexplicably irrational action threatens his political career and leads to unsettling encounters which result in profound changes in his personal and political life.