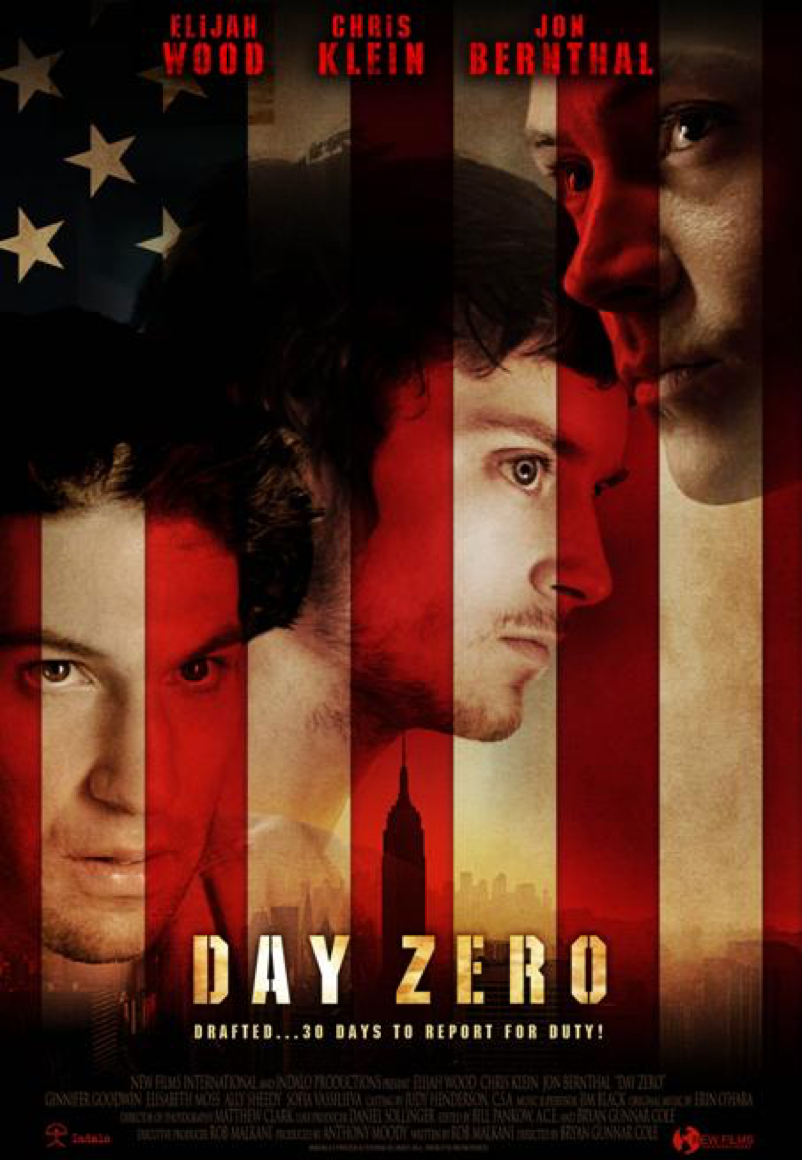 Genre: Drama

Director: BRYAN GUNNAR COLE
Cast: ELIJAH WOOD (The Lord Of The Rings Trilogy, Sin City); Golden Globe Nominee ELISABETH MOSS (Mad Men, The West Wing); CHRIS KLEIN (American Pie 1-2, We Were Soldiers, Rollerball); JOHN BERNTHAL (World Trade Center), GINNIFER GOODWIN (Big Love)

Synopsis: Day Zero follows the lives of three best friends in New York City who have thirty days to come to terms with their fate, being drafted into the military. Rifkin (CHRIS KLEIN) is a married lawyer whose career is on the rise. Feller (ELIJAH WOOD) is working on his second novel. The first was a smash success, but he's having a writer's block.  Dixon (JON BERNTHAL) drives a cab and lives a solitary life. Over thirty days, they will find their relationships tested as they confront long held beliefs about life, death, courage and love.
  
Festivals & Awards: Tribeca F.F., Barcelona Cinemapolitic Festival, Austin F.F., Moscow American F.F., Raindance F.F., Lyon Festival Hors-Écran, Williamstown F.F., Savannah Film and Video Festival, Troia F.F.